Investigative Tools & Solutions

BitRank Verified is a blockchain intelligence platform that quickly analyses and provides real-time transaction scoring of wallet addresses and transactions based on an easy-to-understand risk ratings methodology. This includes the detailed flagging of activities such as mixing, child exploitation, terrorism financing, sanctions, etc. It also features compliance functionalities, such as, automated filing of Suspicious Activities Reports and creation of Due Diligence Reports. 

QLUE is a blockchain intelligence platform that identifies and tracks nefarious cryptocurrency activities across multiple assets, and features monitoring functionalities. It also includes a first-of-its-kind blockchain tool, NFT Explorer, which is easy to use and offers greater transparency for NFT ownership, thereby mitigating counterparty risks and powers investigation by exchanges, Virtual Asset Service Providers, banks, and law enforcement agencies.
We represent one of the leading innovators in blockchain compliance and intelligence solutions, Blockchain Intelligence Group, with a full suite of risk analytics and advanced crypto investigative tools including a first-of-its-kind NFT Explorer designed to mitigate risk and create transparency for digital assets ownership.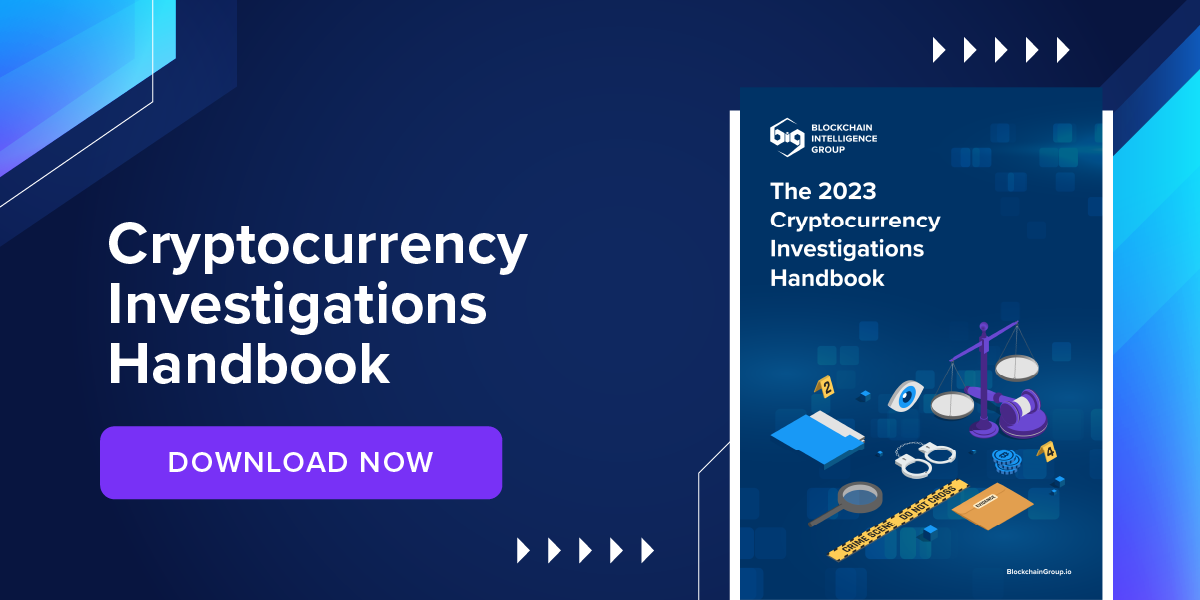 Cryptocurrency Investigations Handbook